Stanley Tucci, whose acting credits include "The Hunger Games" and "Supernova," opened up about his cancer diagnosis and treatments in a new interview.
In an interview with Vera magazine, Tucci said he was diagnosed three years ago with a tumor at the base of his tongue. The lump "was too big to operate on" and could only be treated with "high dose radiation and chemo".
Having experienced a cancer ordeal when his first wife, Kate Spath-Tucci, had breast cancer more than a decade ago, Tucci was suspicious of it.
"I swore to myself that I would never do something like that, because my first wife died of cancer, and watching her go through these treatments for years was horrible," Tucci said. Spath-Tucci died in 2009 at the age of 47.
'CINDERELLA': CAMILA CABELLO & BILLY PORTER ON THE MAGIC OF MODERN FAIRY TALES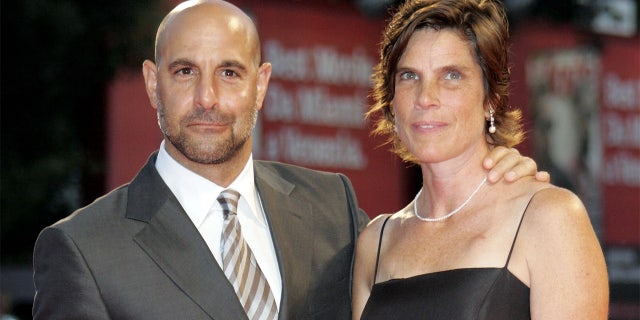 Tucci shared that her treatment at one point involved the use of a feeding tube.
"The kids were great, but it was difficult for them," he said. "I had a feeding tube for six months. I could barely make it to the twins' high school graduation."
Tucci said her cancer treatment was successful. He said he now feels older from the experience.
"[Cancer] makes you more afraid and less afraid at the same time. I feel much older than before I got sick. But you still want to go ahead and get things done. "